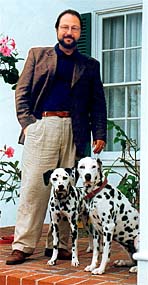 Call Mike TODAY
Direct
(510) 915-3235

CalBRE #01099878
RE/MAX Accord

For seven years, Mike received awards for selling the most homes in Northern California and Hawaii. Mike remains a top producing RE/MAX agent.


Mike works in all markets and is equally skilled at assisting :
• 1st TIME BUYERS
• MOVE UP BUYERS
• INVESTORS

RE/MAX Accord Montclair office
2070 Mountain Blvd
Oakland, CA 94611

Montclair office phone: 510-339-4100


Direct: 510-915-3235
Fax: 510-215-7642

Each RE/MAX® Office Independently Owned and Operated.
All information contained herein is provided by Michael Hughey, RE/MAX® Sales Associate. Although information on this web site is believed to be reliable, neither Michael Hughey, RE/MAX Bay Area, or RE/MAX International, Inc., nor any regional affiliate of RE/MAX International have independently verified the accuracy of such information and are not responsible for any misinformation or inaccuracies. Copyright © 2001 Hughey Homes, Inc. All rights reserved. Reproduction, display, and distribution of photographs (or likeness thereof), artwork, name or any other data contained herein is strictly prohibited. Acts of willful copyright infringement may be punishable by federal statutory penalties of up to $100,000. Individual Internet users are given permission to make a single copy of the information appearing on this screen for their personal use, but may not reproduce, display or distribute this information for any other purpose, whether or not for profit. Hughey Homes, Inc. expressly reserves the right to use its copyrighted information in derivative works and compilations of any kind.